THE BCC COOKZINE & COMMUNITY COOKBOOKS AS PEOPLE'S HISTORY
---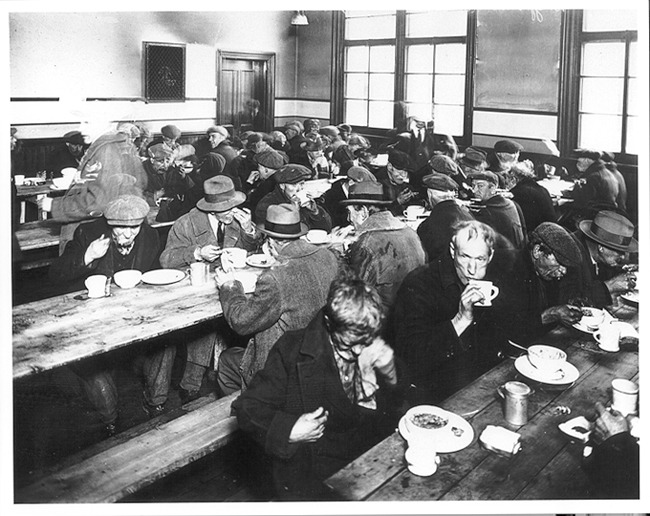 March 2022
Wren Awry
Arroz


When you think of community cookbooks, the first thing that may come to mind are those spiral-bound volumes published by mainstream religious and charity groups, often found collecting dust at thrift stores. But the history of collaboratively-authored cookbooks is actually much richer and more interesting than you might expect: while certainly not all community cookbooks have radical roots, some do. They've been used for everything from fundraising for revolutionary causes to teaching people's history through recipes and headnotes (those paragraphs that go before a recipe) to functioning as acts of collective memory making in radical, revolutionary, and marginalized communities.


Perhaps the best known radical community cookbook (because it was recently re-discovered and digitized) is the 1976 People's Philadelphia Cookbook, a collaboration between a wide-range of Philadelphia-based groups that included, according to an Atlas Obscura article by Reina Gattuso, "The Black Panther Party, the United Farm Workers, the Gay Activist Alliance of Philadelphia, and more." While the interviews in the cookbook—with a gay activist and members of the Puerto Rican Socialist Party, the Venceremos Brigade, and the Liberty Alliance of the Blind—are explicitly political, many of the recipes themselves also capture an anti-assimilationist and revolutionary ethos. Michael Goldberger's "A Very Gay Meatloaf" was developed from recipes by two queer culinary icons, Alice B. Toklas and Craig Claiborne, while the headnote for "Resistance Print Shop Sandwiches" reads, "During the crucial years of 1973-1974, these sandwiches kept us going at the shop. They aren't extravagant, but they're tasty." "Print shop sandwich no. 2" includes "mittens" in its ingredient list and the last step specifies, "the meal was traditionally served with lots of mayonnaise at an indoor temperature not above 32F and eaten with mittens," bringing a chilly winter day of printing posters and pamphlets to life on the page. By chronicling the radical communities of 1970s Philadelphia, the cookbook shows how recipes can function as both time travel and inspiration for the future.


Other community cookbooks with a revolutionary bent include Lucy Parson's Recipes for a Red Planet, published in 1978 by the Lucy Parson's chapter of the New American Movement; the recipes collected by Food Not Bombs; and the commune cookbooks of the 1960s (and for every cookbook I mention, there are countless others that I don't know about, or haven't been preserved or written about). Recent projects, like the Lobelia Commons Farmer's Almanac and Tucson Food Share's 2020 zine, carry on this work, offering essays, farming tips, and mutual aid resources alongside recipes for gâteau de figue and sopa de fideo.


Cookbooks have also been constructed from imagination and memory in places of confinement and oppression around the world, from Soviet gulags to Chinese work camps to the Theresienstadt concentration camp. In Theresienstadt, Jewish women imprisoned by the Nazi regime wrote recipes on scraps of paper—engaged in what they referred to as a "revolt of the spirit"—which inmate Mina Pachter turned in to a handwritten cookbook published, after her death, as In Memory's Kitchen. Cookbooks produced by people incarcerated in the U.S. prison system, like Cooking Outside the Box, follow in the footsteps of this tradition, using creativity and ingredients available at the prison commissary to craft recipes that provide a temporary respite from these dehumanizing sites of racist and classist confinement.


We're hoping that the forthcoming BCC Cookzine will not only serve as a fundraising tool for the space but will also chronicle this particular time and place for our current communities, faraway friends, and future readers. Our goal is to create a cookzine featuring food inspired by the projects we work on and the meals we eat: both those that we cook together during Tuesday night dinners and other events; and those from our own lives and traditions, the dishes that make us who we are as individuals that are part of a chaotic and collective whole.


-Wren Awry


Cookzine submissions are due on May 1, 2022 and can be emailed to info@bcctucson.org with "Cookbook" in the subject line. Here's a recipe for inspiration!


---

<3~*My grandpa's frijoles de olla *~<3

By Arroz


"Brothy beans" are becoming somewhat of a trend in the Instagram food community, and this always makes me laugh (lovingly!) when I think about it because brothy beans are just frijoles de olla, a staple meal or side dish in any household in or from so-called Latin America. A favorite struggle meal, if you will. Something I took for granted as a kid and now cherish as an adult who is also broke. Jokes aside (kind of?) frijoles de olla is a warming and medicinal comfort meal that is so versatile you can sub literally any ingredients in or out, so long as there's beans and water. This recipe is my grandfather's recipe, and it is Very Not Vegan (I can hear his voice in my mind saying, "I like my beans to taste like meat!") so if you want a veg version just omit the animal products. Go crazy! Have fun! Use what you have on hand to create something magical! There aren't solid measurements here cus…… who uses those? In 2022?


Ingredients:

Dry pinto beans, maybe like 2 cups. Or 4

Water!!!! Just make sure the beans are covered. In the process of cooking, you'll likely need to add more water as they cook anyway. You can also use broth of any kind – veg broth and bone broth are my favs for extra flavor and nutrition

Leftover meat, my grandpa always used bacon or carne asada but anything you have on hand is greatttt

Beef bouillon (I wasn't kidding when I said he wanted them to taste like meat)

Salt

Pepper

Chile pepper of some kind

A peeled carrot

A Whole Onion (with the papery skin)

Like 6 garlic cloves (also with the skin)

Oregano (fresh or dried)

Some kind of fat – olive oil, lard, etc. maybe like…… ¼ cup of oil? A generous smattering of solid fat? Idk make it good n silky

Optional: Liquid smoke (lol I know)


For serving: eat on their own with warm tortillas, eat with rice, avocado, salsa, eggs, idk go wild beans taste good with literally everything. My family eats frijoles de olla with cottage cheese and it sounds cursed but I swear it is so, so good.


Instructions:

Sort and wash your beans, then soak them in water for at least one hour but preferably overnight. When you're ready to cook, pile all your ingredients into a pot (I love using a dutch oven personally but use whatever soupy pot situation u have) and simmer on low-medium heat for a long ass time. Like two hours probably. Check on your frijolitos every so often, making sure to stir, add more liquid as needed (remember to make sure they are always covered and toasty!) and most importantly that your pot is not boiling over. They're done when the beans are soft but not mushy. You'll instinctively know, i kno u got this.